Several protesters were wounded and at least two were killed by gunfire in Kiev on Wednesday, Jan 22. Images of brass slugs were released on Facebook claiming to be the projectiles that hit protesters. Prime Minister Azarov, as well as the Ministry of Interior firmly denied using live ammo on the crowd.

The form of the slug was so unusual, however that a small investigation was more than justified. Here are two pictures from Facebook of slugs claimed to be fired at the crowd and picked from the wounds: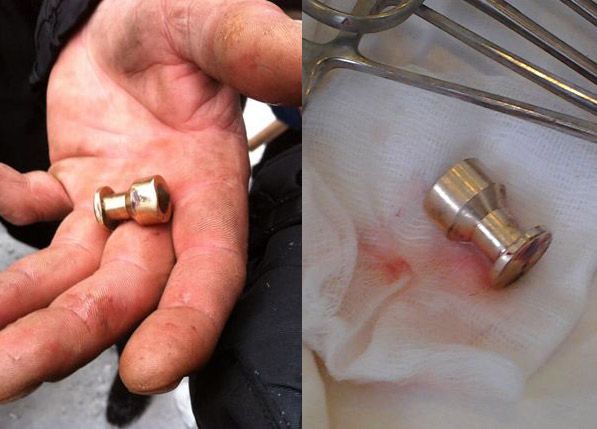 On first glance this appears to be the Blondeau slug (aka balle Blondeau) invented in France in the 40-ies and widely used for boar hunting. It is an expensive type of ammo, cartridges sold from $6.00 apiece upwards. For this reason the turned brass slugs are totally unavaliable in Ukraine, local hunters preferring more budget lead types.

On second glance there is something wrong with the massive tail part of the slug, it looks too massive. And the flat head looks somewhat fragile, for a Blondeau. Here is the classic slug, see the difference for yourselves:




Which probably means that the ammo is unique and can be traced right to the manufacturer. Here I felt that meeting an expert on Blondeau and its variations was totally overdue. Luckily there are some cryptic guys in hidden corners of our cold snowy Russian internet that take some interest in applications of French weapon design. The following links and photos come from them.




The image above can be found on http://iaaforum.org/forum3/viewtopic.php?p=83111#p83111 and depicts a round marketed for SWAT police force as an instant door opener. The slug can supposedly disable certain types of locks and immediately open a door if fired correctly.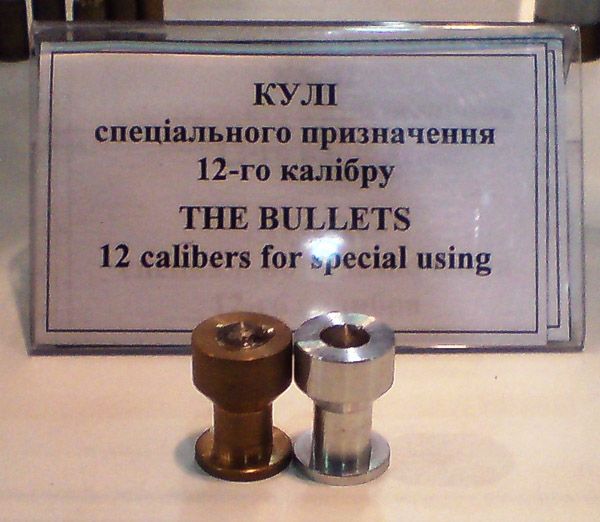 The image above comes from http://guns.allzip.org/topic/151/1211900.html#p262 These are experimental 12-gauge SWAT slugs for instant door opening and car stopping.

Now here comes the interesting part. The ammo appears to be in fact quite unique and is manufactured by "Spetstekhnika" experimental works and labs in Kiev. And "Spetstechnika" is affiliated with Ukrainian police, it acts as the research division for the Ministry of Interior.

Ok, lets sum it up. Someone in the center of Kiev is firing proprietary turned brass slugs at the protesters, killing at least two and heavily wounding several others. The ammo appears to be breaching rounds manufactured in Kiev exclusively for the local police SWAT force. No such ammo is sold in gun shops in Ukraine.

And Prime Minister Azarov and Minister of the Interior Zakharchenko say the police is not involved in the shootings. Tell me moar guys.